Welcome Parents & Guardians

My name is Mr. Blaszak. I am the 6th Grade Homeroom teacher as well as the Social Studies and Writing Teacher for all of Junior High(6th, 7th, & 8th Grade). I received my Bachelor's Degree in History at the University of Illinois at Chicago in 2010. I more recently earned my Master's Degree in Elementary Education at National-Louis University in 2016.

Congrats class of 2018! You made it! It was an honor teaching you this year. I wish you the best of luck in high school and in your futures.

I look forward to seeing our new 6th, 7th, and 8th graders in the fall. Enjoy your summer and be prepared for school again in August! See you then!

The Warrior Way

Pope John Paul II Catholic School Students are:

Respectful
Pope John Paul II students have good manners, share with others, and practice random acts of kindness. We are honest, trustworthy, patient, and show good sportsmanship. We respect school property. We appreciate and hour our teachers, parents, coaches, and fellow students. We respect ourselves and develop high self-esteem through reliable actions. Our appearance is dignified, neat, conservative, and clean. Pope John Paul II School students recognize the power of prayer and the healing that comes with forgiveness. We witness our faith by giving Sunday to God.

Responsible
Pope John Paul II students demonstrate an awareness of our blessings through our character. We independently make good choices and decisions and we are accountable for our behavior. We take good care of our belongings and clean up after ourselves. We are able to act without guidance or supervision because we are accountable and answerable for our actions. Pope John Paul II School students lead through example, strive for integrity, and can be trusted and depended upon.

Ready
Pope John Paul II students come to class prepare, on time, in uniform, and well-rested. We actively participate in class by listening and by being self-disciplined. We, along with our parents, set goals to help us live up to our potential. We take pride in our work both at school and at home. We are well-rounded and balance studies with extracurricular activities and interests. We give our personal best in all academic subjects and on school work. Pope John Paul II School students take personal responsibility for learning.


Powered by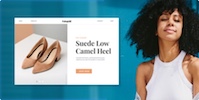 Create your own unique website with customizable templates.